Back to The Toy Shelf
Greetings all----
this page has two primary functions:
(1) To provide some information on the merchants which are used on this site. The information is from the respective mechants information page.
and
(2) To provide search boxes for the individual stores.
To search, simply type in the name of the product in the search boxes, one at a time naturally, then click on that stores search button.
Amazon
Amazon.com opened its virtual doors in July 1995. Offering books, music, toys, videos and more. Headquarters: Seattle, Washington, USA.
---
Amazon UK
"Amazon.co.uk offers a catalogue of more than 1.5 million titles, a huge range of CD music albums, as well as a variety of other resources"
---
Chapters Canada
"Chapters Online is a Canadian electronic commerce company and operates Chapters.ca, a leading online retailer of books, music CDs, videos, DVDs and software with an online database listing more than 2.5 million book titles, as well as over 46,000 music CD titles and over 28,000 videotape and DVD titles."
---
Powells
"With more than 1.5 million books accessible to the public every day of the year, our inventory remains in a constant state of flux. Books come in, books go out, minute by minute and day by day. To reduce the risk of multiple calls on a single title, we update our Web site every night."
---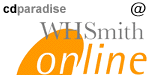 Enter words from the title or artist
---
Amazom DE
---
Sheets Music Plus
"Compare 303,995 unique music titles here to 50,000 (or so) at the world's largest wholesale distributors (which are not open to the public) and fewer than 10,000 in larger sheet music stores in major US cities."
---
---
-
-
- -
-
-